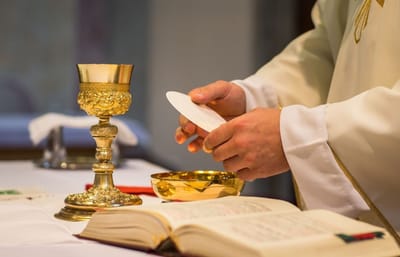 A REVISED WEEKDAY MASS SCHEDULE COMES INTO EFFECT ON MONDAY 28TH AUGUST 2023
A REVISED WEEKEND MASS SCHEDULE COMES INTO EFFECT ON SATURDAY 9TH SEPTEMBER 2023.


NEW SCHEDULE


SATURDAY EVENING VIGIL MASS
St Fiacre's Church 6.15 pm (Sacrament of Reconciliation after Mass)

SUNDAY
St Patrick's Church 9.30 am
St Joseph's Church, Foulkstown 10.30 am
St Fiacre's Church 12 pm

WEEKDAYS
St Patrick's Church: Monday & Tuesday 9.30 am, Saturday 11 am
(Sacrament of Reconciliation after 11 am Saturday Mass)
St Fiacre's Church: Wednesday, Thursday, & Friday 10.30 am

HOLY DAYS
Vigil Mass - 6.15 pm St Fiacre's Church
Holy Day - St Joseph's Foulkstown 10 am / St Patrick's Church 11 am

Funerals Masses are celebrated in St Fiacre's Church at 10.30 am, in St Patrick's Church and St Joseph's Church Foulkstown no later than 12 pm

SHARED MASS INTENTIONS
Once our new Mass schedule takes effect in August / September 2023 the practice of shared Masses will be introduced. Many of our parishes have been doing this for some time now. The shared Mass combines a number intentions into a single Mass. This ensures that families will retain the date that they have booked, be able to book the date they request and have their deceased family members name mentioned and family welcomed. Shared Masses will be available on weekdays initially and eventually only on weekends. The provisions of Canon Law will apply.